Fri August 01, 2014
New Server.
search the site!
die variety search
19,901 photos of
3,158 copper varieties View recent additions
<!a book_order.php>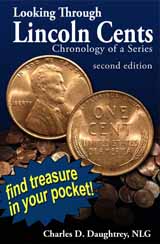 <!/a>

Looking Through
LINCOLN CENTS
second edition

by Charles D. Daughtrey

OUT OF STOCK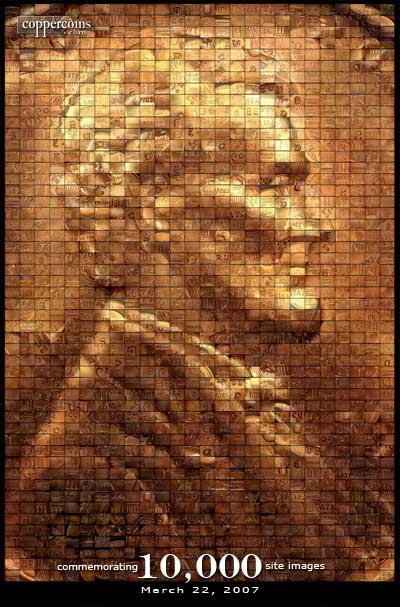 10,000 image
Commemorative Poster
by Charles D. Daughtrey
OUT OF STOCK
Coppercoins 3.0 Anticipation

UPDATE 06/27/14

We have run into a bit of a snag in our data,and are diligently working through the issue - it has to do with values. Once we complete this part of the initial build stage, we should be ready to publish. I know I said by the end of Spring, but things happen sometimes, and - well - things happened.

We are, however, working daily toward the goal of bringing you a new coppercoins. Right now I would expect the initial publication phase to be complete by the end of July. Keep your fingers crossed - perhaps the next time I report back the news will be better.

- C. D. Daughtrey, owner.

Breathing Life Back Into Lincolncent.com

UPDATE 06/27/14

No changes to the last update on this subject.

Due to the difficulty and complexity faced in developing the new coppercoins website, the lincolncent.com project has been shelved until further notice. We do, however, have a few select die varieties and other Lincoln cent odds and ends running each week on eBay.

You may view our current eBay auctions here:

See what's on Coppercoins at eBay!

Site Donations

Coppercoins.com has been in constant operation for over ten years now, and to date nobody has been charged for the upkeep of the website. Talk of charging for membership to the site has been discussed, but is still a long way off. In an effort to provide uninterrupted service to our valued visitors, we are openly asking for funding to help with the continued maintenance of this site. Small donations are appreciated, nothing extravegant, nothing large. We appreciate whatever support you can provide via Paypal or through the mail to our regular address. Thank you.