1931S struck counterfeit
1931S is considered to be one of the key dates of the Lincoln cent series. It goes without mention that many examples exist that are not genuine. While by far the most common method of counterfeiting this elusive date is to reshape the last digit of the far more common 1936S into a one digit, struck counterfeits do exist.
Struck counterfeit 1931S cents are not common, but when encountered they can fool even seasoned collectors. I myself found the coin featured in this article to be questionable in appearance when I first viewed it, but could not hammer down the exact details that made it odd until examining the piece next to a known genuine coin.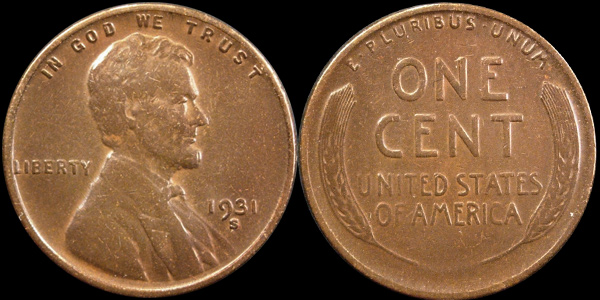 A genuine 1931S cent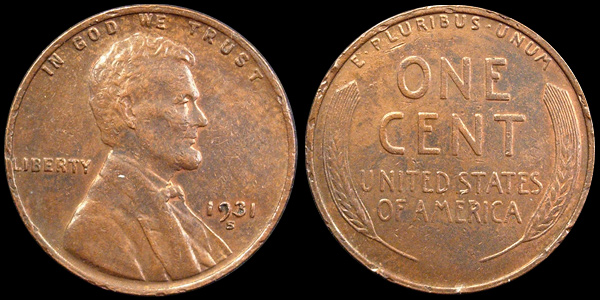 A struck counterfeit 1931S cent
The two images above, when laid out next to one another, show obvious differences between the genuine (top) and counterfeit (bottom) coins. The inside of the rims on the genuine coin ramp downward in profile to the fields creating a bowl-like appearance common with most early 20th century designs. The counterfeit, on the other hand, shows a very sharp inner rim, much like the more recent coin designs. No geniune 1931S cent, regardless of the coin's die state, will exhibit sharp inner rims.
The below synopsis and comparison photographs will detail the differences between a genuine coin and the counterfeit specimen studied. As with all such cases, do not use any of the particular markers and/or detailed information to determine whether a coin you may have is counterfeit. Instead, use the general information as a whole in determining the authenticity of your coins.